Sock on a Loom
For lack of anything else to show you, I will present you with my first attempt at a sock. I have other projects going, but, once again, my son has confiscated my camera as his own.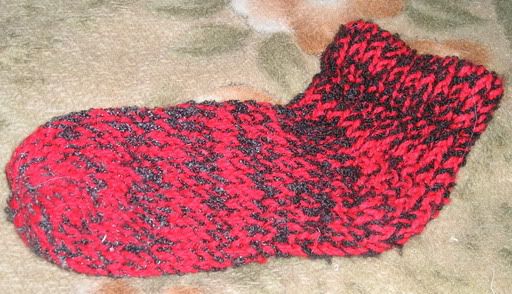 I made this sock using the pattern on YARNGEAR. The pattern was very easy to follow and quite simple. The short row shaping


used for the heel can be used for any application that you need to shape something.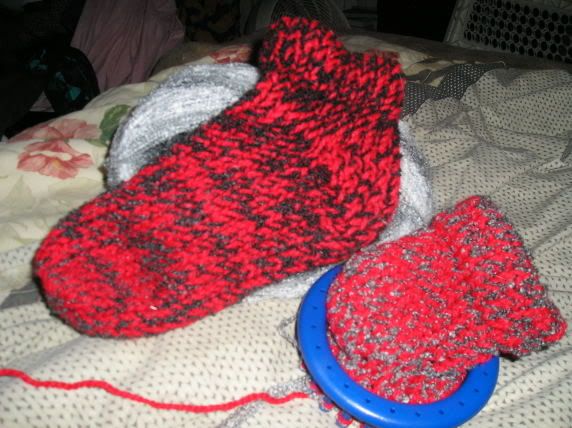 The problem I had is the gauge of the loom and the weight of the yarn. Due to the large gauge of the loom the "sock" is more like a slipper. If you were needle knitting, it would be like knitting a pair of socks on size 13 needles, not very delicate and impossible to use a fingering weight yarn on. For socks you really need to have a much smaller stitch. I want to get the EXTRA FINE GAUGE SOCK LOOM at Decor Accents. Isela is a needle knitter as well as loomer, so she understands the relationship of converting needle to loom.

If you have never made a sock on the loom, then I would recommend trying this pattern out as a first. If you have smaller gauge looms, then you can try other patterns on the DECOR ACCENTS free pattern section. I would have to say that Yarngear and Decor Accents are my two favorite references when it comes to loom knitting. The instructions and mini movies on both sites are easy to follow and very helpful.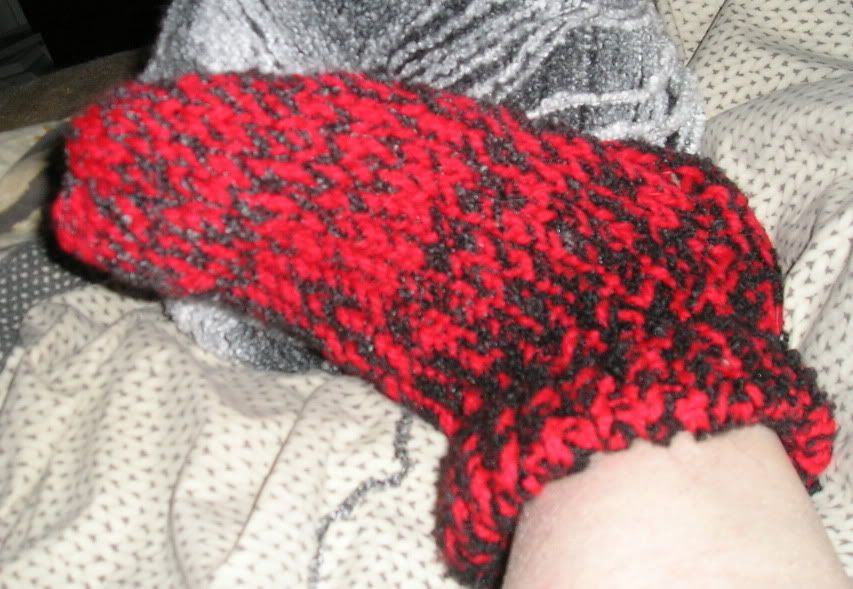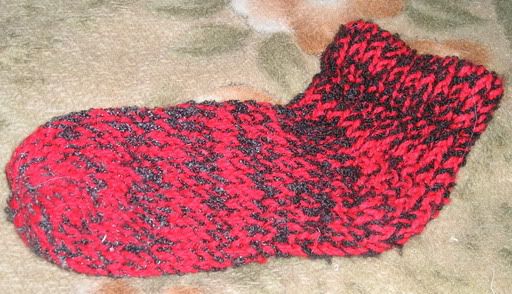 (Yes, that's my very own fat, hairy leg modeling the sock)